In today's media-centric society, hitting the open road no longer means leaving it all behind. The consumer electronics market has seen huge sales of tablet devices, smartphones, and HD TVs with no signs of slowing down. With media players, satellite, and wi-fi, travelers can stay connected to entertainment, news, and business from almost anywhere they travel. The latest and greatest RVs being sold on the market come standard with built-in flat-screen TVs and media centers – but what if you don't own the latest and greatest?
Luckily, online retailers have the TV mounting brackets you need in order to install computer monitors and TVs in your RV, whether you are adding new ones or replacing old tube TVs. There are several types of mounts and brackets available as well, giving you flexibility in placement and functionality. Here's a list of six common mount types and uses: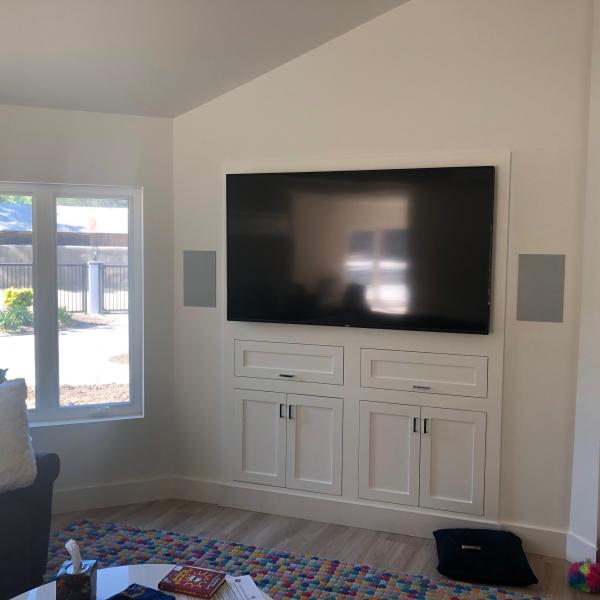 1. Flat TV Wall Mounts
Flat TV wall mounts are very straightforward, making them an easy and inexpensive option for the do-it-yourselfer. They are perfect for mounting TVs flush to the wall in a fixed position.
2. Tilt Mounts
The tilt mount is a more popular option than the flat TV mount because it allows the TV to be tilted up or down for a better viewing angle. With the ability to adjust tilt, TVs can be mounted higher than eye level, adding flexibility to TV placement.
3. Cargo Slide-Out Mounts
If you've ever wanted to watch TV while sitting outside of your RV, the cargo slide-out mount is a great option. Install this heavy-duty mount in a basement cargo space for slide-out use of an LCD TV up to 40." You're sure to be the envy of the RV park.
4. Under-Cabinet TV Mounts
Ideal for smaller TV sizes, under-cabinet TV mounts are great for use in the kitchen or other spots with overhead storage cabinets. The most popular under-cabinet mounts fold up neatly against the bottom of the cabinet when the TV is not in use and also tilt and swivel for flexible viewing.