There are a lot of different styles and shapes of earrings available today. Learn the unique designs and styles of earrings that we put on our earlobes. Jewelry makers may prefer different methods of making jewelry.
However, it is important to remember that the jewelry designer is not the only person wearing their style, so they must have a large range of selection and styles to offer. Here you will find tips that will help you choose the right type of earrings that are perfect for your style.
These are earring types that are popular today:
Leverback -This type is made for pierced and non-pierced ears. The back can flip up and hold the earring in place by pressing on the back of the earlobe. One can check out a huge collection of stunning sterling silver lever back earrings on https://arydpo.com/product/18k-gold-over-st-silver-leverback-earrings-twisted-orbs/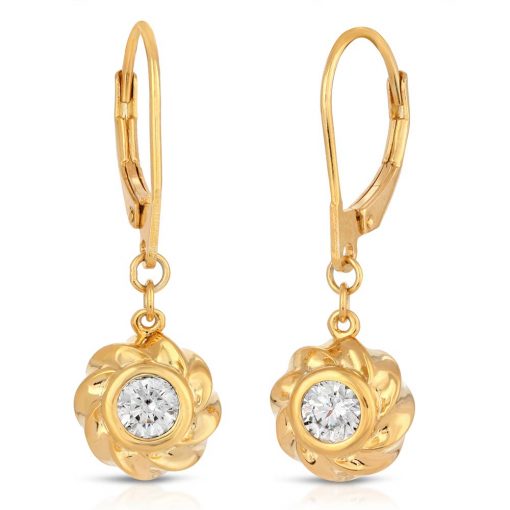 Chandelier – This is a very popular style, and is as the name sounds. This type has multi-level branches that hang from the ear and typically have gemstone briolettes, which are teardrop-shaped gems, hanging off the branches.
Drop – This earring is typically one large gemstone with some geometric shape. It hangs directly from the earring base and faces forward. A charm and a gemstone combination is a popular drop earring design.
Hoop – A hoop earring is just what it sounds like. This type of earring can be round or oval and will run through the piercing in your earlobe. A hoop earring can be anywhere from tiny to almost touching your shoulder.
Stud – A round stone that has a post and is typically smaller. Diamond stud earrings are hugely popular in today's fashion. Studs can be in any shape, size, and color
Screw-On – An earring designed for non-pierced ears. This back screws onto the back of the ear, allowing the earring to stay in place. This type of earring back is not very popular anymore, however. One reason is that it can become very uncomfortable after a prolonged period.